Embrace The Beauty of Metal Roofing Shake Shingles
In this part of Southwestern Ontario and the Chatham area, a growing number of delighted property owners have discovered the elegance of durable metal roofing shake shingles. This product, available in an array of attractive colors, easily replaces worn, unsightly asphalt shingles and looks like Cedar Shakes! Only our Metal Shake Shingles are permanent and don't turn green over time, like the Cedar ones do. Use it to beautify your home or business and get lasting protection!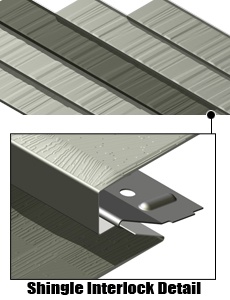 For example, stylish Permashake ATAS shingles mimic the cedar shake roofing materials now forbidden by most local building codes as a fire hazard. They transform vacation homes in wooded locales, giving man-made structures a charming natural appearance. However, these products also offer excellent value in suburban and urban settings, too. These Shake Shingles interlock together to get your home the best Metal Roofing System in the industry.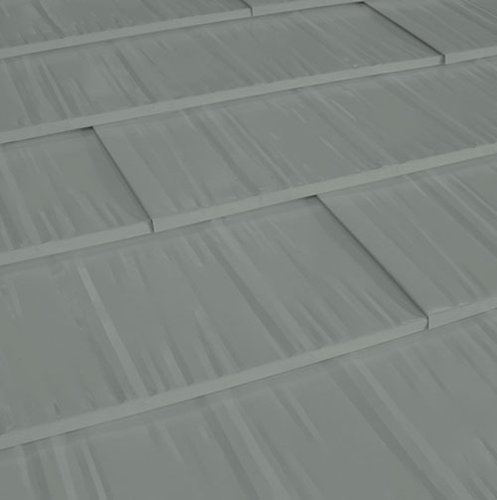 Why Customer Prefer Metal Shingles
Quality-conscious consumers in Canada appreciate the impressive advantages associated with the use of Premashake ATAS shingles. Just consider some of the most important benefits:
Metal Roofing – An Incredible Value
Obtain these lightweight materials in realistic wood grain textures;
Select from among several standard colors;
Available trims complement an array of popular residential exteriors;
Permashake ATAS supplies shingles in the form of rapidly-installed panels, making roof construction quick and convenient;
Never worry about individual shingles blowing away from the roof during high winds again;
This roofing material won't crack, rot, warp or attract termites;
Modules interlock to supply extra security;
Concealed fasteners enable a Premashake ATAS roof to appear consistent with metal or asphalt shingle roofs;
This roofing material offers excellent fire resistance, too;
Reduce maintenance requirements significantly by installing these roofs;
Eliminate the need to repair displaced, warped, cracked or faded shingles;
Obtain comfortable, secure long lasting metal shingles to replace less durable roofing materials.
Since these innovative metal shake shingles arrive in panel form, they will install in most locations more easily than individual asphalt shingles. This feature greatly pleases many roofing contractors and builders in Canada. It saves time and labor costs during the construction of new developments, for instance.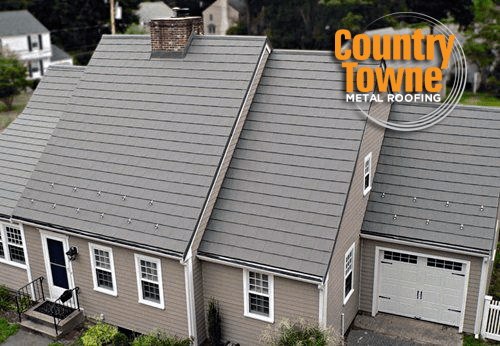 You can obtain this product in quantity through us even if you require high-volume purchases. We stand behind our outstanding roofing materials 100%! Permashake ATAS shingles accommodate the needs of customers of all sizes, from individual homeowners to large real estate development firms and institutional buyers. Today, metal shingles provide a highly cost-effective, durable way to roof buildings in new subdivisions. You won't regret spending a little time now learning more about these exciting products!
Versatile Color Selections
These metal shake shingles offer another important benefit: they retain the brilliance of their original color over the course of time. As they age, asphalt shingles tend to fade and grow dull in appearance. The harsh impacts of snow, rain and beating sun will eventually cause extensive wear. Old asphalt shingles frequently become brittle and crack. They lose their uniform dimensions through warping. They may even become a fertile substrate for the grown of algae, lichens or moss. These changes inevitably produce undesirable color changes. Most people can clearly distinguish a new asphalt roof from an old one based upon the brilliance of the color alone.

By contrast, metal roofing shingles typically remain a consistent shade across the span of years. Their vivid hues continue to complement residential trim decades after the initial installation. This quality enhances the usefulness of steel roofing materials for structures located in areas afflicted with frequent inclement weather. Even heavy snowfalls won't diminish the power of our Slate Grey, Sierra Tan, Redwood and Forest Green roofing shingles to add eye-catching beauty to residential exteriors.
Environmentally Friendly
Yet another benefit of metal roofing products relates to sustainability. Environmentally friendly steel roofing panels permit eventual recycling. Consumers who value the magnificence of the environment appreciate this quality.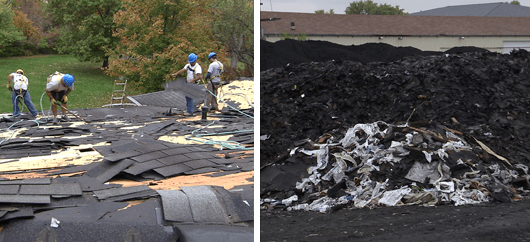 At the end of its useful lifespan, a roof made from steel supplies raw material for the fabrication of other useful metal products; nothing goes to waste. By contrast, many other types of roofing shingles on the market today simply contribute to landfill waste.
Contact Us Soon
We welcome inquiries from interested customers. If you've considered replacing a heavily worn roof with an attractive new metal roof, you might enjoy spending some time perusing our convenient online website photo gallery. We display some excellent examples of trendy contemporary steel roofing products.
These materials contribute greatly to the curb appeal of residential properties and businesses alike. They apply easily on many different roof gradients, too. Some locations in Ontario experience heavy precipitation during winter months. If you've searched for a roofing product capable of withstanding the rigors of a harsh Canadian winter, you'll want to explore our inventory in depth.
Further Information
A roof covering constructed from metal supplies many advantages. You may discover you don't need to replace steel roofing systems very often. For this reason, alone, this investment proves far more cost-effective than many other kinds of home improvement projects.
To speak with us about the innovative ATAS roofing lines, or to place an order now, simply call 1-888-674-6570 to speak with a customer service representative. We welcome inquiries and look forward to helping you obtain trendy, durable metal roofing products.