Here at Country Towne Building Supply, we take pride in educating our customers in all of the various products we have and that they might be interested in. We realize that one of the things that many of our new customers want to learn about would be corrugated metal roofing.
This type of roofing is one of the best materials to help protect your home's structure, simply because the sheets will protect your house with lasting durability. If you have never purchased one of these roofing types before, like for a pull barn, you know they last.
Is corrugated metal roofing for me?
What are some of the advantages to corrugated metal roofing?
Well, here are some answers to those questions…
The Pros of Metal Roofing
The corrugated roofing system is well-known for its strength and durability.
There are a lot of advantages to this type of metal roofing system. Consider some of the following points about the roof panel. One of the best things about using the corrugated system for your roofing is that it will be incredibly durable year in and year out. This is one of the strongest roof options out there simply because of the material they are made with. Indeed, there is hardly anything tougher than a strong sheet of corrugated metal.
It can withstand an immense amount of testing from mother nature simply because it's steel. Of course, this corrugated roofing also needs to be maintained properly, but there is no question that this popular roofing could easily last you for fifty years or more with a minimal amount of repairs. Considering corrugated metal sheets is definitely something that you can select and rely on for a very long period of time.
Corrugated metal sheets are weather resistant.
There is no question that the Chatham-kent area and the rest of Ontario can have some harsh weather. Now, the winters are definitely much harsher than the summers, as they average from below freezing for most of the season. When you think about the fact that there is quite a bit of rain and snowfall during these colder months, then you absolutely understand why you would want the strength of corrugated metal roofing sheets on the top of your home or commercial building!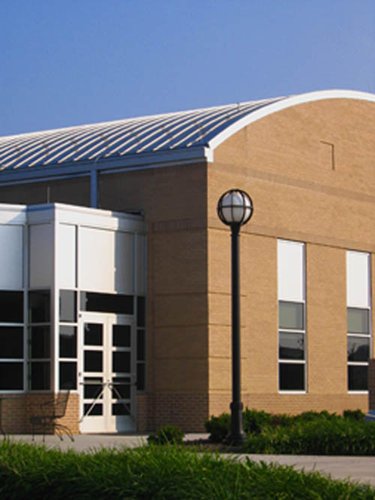 You will simply just sleep better at night knowing that the roof on your industrial or agricultural building is protected from the harsh Ontario elements with corrugated metal sheets.
Metal Sheets are more resistant to lightning strikes or fires.
A metal roof can protect you from BOTH lightning strikes and fires. Let's take at how corrugated metal siding can help you in the case of a lightning strike first. No, having metal will not increase the risk of your home getting hit by lightning.
On the other hand, one of the things that it will do is to help you reduce the impact. You see, you have to remember just what lightning is composed of. When you consider that lightning is simply a group of negatively charged electrons that are trying to find the path of least resistance to the ground where the positively charged electrons are, then you can see why metal is not a good candidate for this.
Simply put, metal is a good conductor of electricity, so any lightning strike will just go straight to the bottom instead of negatively affecting your roof. Additionally, when it comes to corrugated steel siding, one thing that you should realize is that it is completely non-combustible, so a roof fire is the last thing that you will have to be concerned about. Indeed, there has been professional fire testing done on these and other types of corrugated steel siding, and they were shown to have the ability not to ignite and not to be able to spread fires either.
Corrugated roofing sheets are about the most eco-friendly type of roofing material that you can buy.
Perhaps one of the best things about these corrugated roofing sheets would have to be how eco-friendly they are. They are usually made of 80% of recycled metal, they are extremely durable, and they have the ability to be recycled yet again when they reach the end of their usefulness. This definitely makes them one of the greenest options on the market today and a great option for cottage homes.
Trust Country Towne to Get the Job Done Right.
Of course, you are probably still wondering if these metal wall sheets or corrugated roof sheets are for you. The answer to that question is definitely an emphatic "yes!", especially if you are using these metal wall sheets to protect one of your personal buildings. As we have said before, they definitely stand the test of time. However, you also should realize that not all metal wall panels or roofing companies within Ontario and Canada are the same.

You shouldn't go with just any company that you come across in the phone book! Make sure that you go with a company like Country Towne Builders. Our dedicated and knowledgeable associates are what make our company great, and that is one of the main reasons why we have a proven track record of success. Give us a call today for your next metal roofing project!