Roofing

With hundreds of new build projects in Ontario, Chatham-Kent's new construction market is on fire. Even the media has taken notice. According to a recent issue of the Chatham Daily News, homes can't be built fast enough! Country Towne is here to support the construction boom.
Whether you're building a new home or refurbishing an older one, Country Towne has the best construction and building supplies Chatham ON has to offer. We are excited about supplying you with metal cladding, insulated metal panels, and custom metal roofing and helping your vision become your dream home. And it's not just Ontario's homes. We are a full service building supply company for commercial and industrial builders in Chatham ON.
We offer building supply services for architects and construction owners looking for the best in design in Chatham ON. We can work with you to purchase wholesale materials at a reasonable price, and we want to hear your vision for any project you have on the table. Whether you have architectural plans, industrial or commercial builds, or residential construction projects – Country Towne will be happy to work with you.
We Are Metal Roofing Specialists
Our roofing projects range from artistic and architectural to metal and industrial buildings. No job is too big or too small, and Country Towne specializes in providing you with building supplies in Chatham ON. We can supply you with shingles made of metal or steel panels. We also have barn steel for your roofing needs. Our expert installers can help you create a sturdy, attractive roof for years to come.
Soffit and Fascia
For soffit and fascia supply and installation, we are the best building supply company in Chatham ON. We use the highest quality only and can work with various colors, sizes, and custom orders.
Gutters, Downspouts & Accessories
Country Towne carries gutters and eaves accessories for your roofing renovation projects. Find the right stuff to help your home improvement project. Additionally, we can supply you with the best custom made trim and flashings for your project. Interested in classic colours? Or something with curb appeal, we can help you. We specialize in high-quality building materials that will last a lifetime. We work on your schedule and make it our mission to find the best building supply solution for our clients.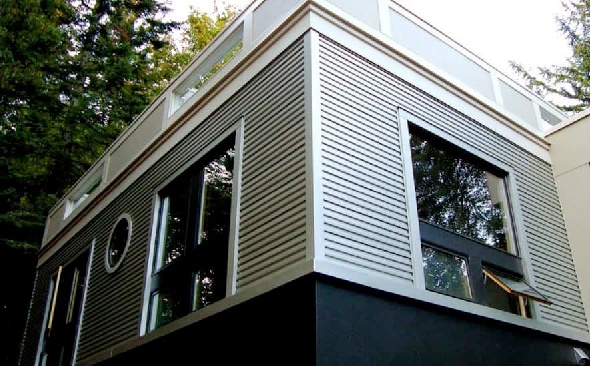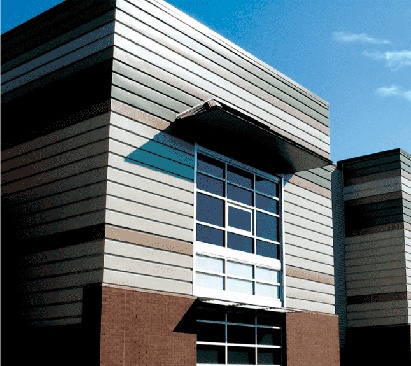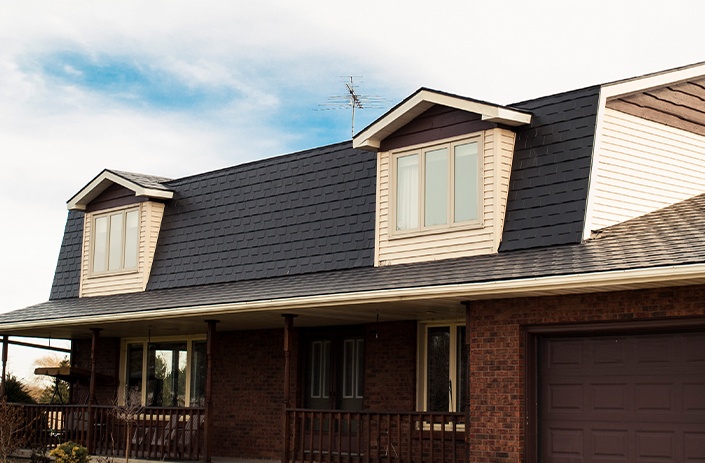 Insulated Metal Walls

Insulated metal panels are some of the most cost-effective, efficient building materials on the market. They're not only extremely efficient to install they're also unbelievably energy efficient.
If you don't already know, such panels are like an insulation sandwich. The two thin, pliable sheets of metal encase an insulating foam core. These are some of the best building materials you can buy for cold climates. They're also great for keeping buildings cool during warmer months.
Considering that Chatham, ON has an average low temperature of -21 degrees Celsius during the month of January, insulated metal panels are a good choice as far as building materials are concerned.
If you're wanting to take advantage of these powerful, versatile construction materials, you're in luck. Here's why you should choose Country Towne.
We Do It All
Insulated metal walls can be used for a wide array of applications. Country Towne handle both roofing and siding, as well as other building applications you could imagine. If you're not sure if we can handle your custom building project, get in touch and we can answer any questions you may have!
Use Insulated Metal Walls From Leading Manufacturers
Our suppliers are some of the most cutting-edge on the market. They manufacture some of the most innovative construction materials on the market. Products like Ideal Roofing's Ameri-Cana are well-known for being some of the most efficient available. They reduce waste and make installation as easy and painless as possible.
Versatility
Metal construction isn't just meant for blocky commercial construction any longer. Instead, these versatile metal panels can be used for everything from garage doors to church roofs.
Insulated metal panels are the future of construction. They're cost-effective as well as being good for the environment. They're even easy and cost-effective to install!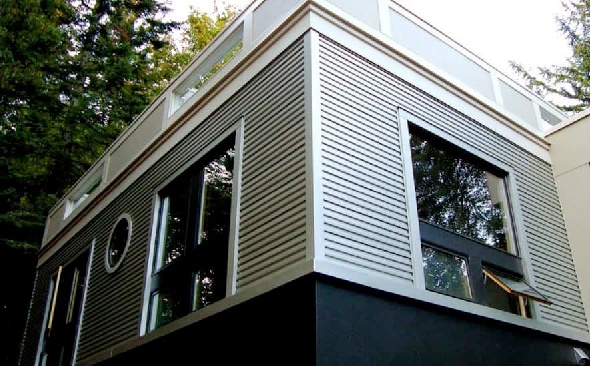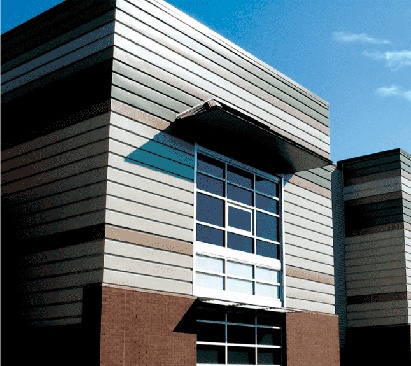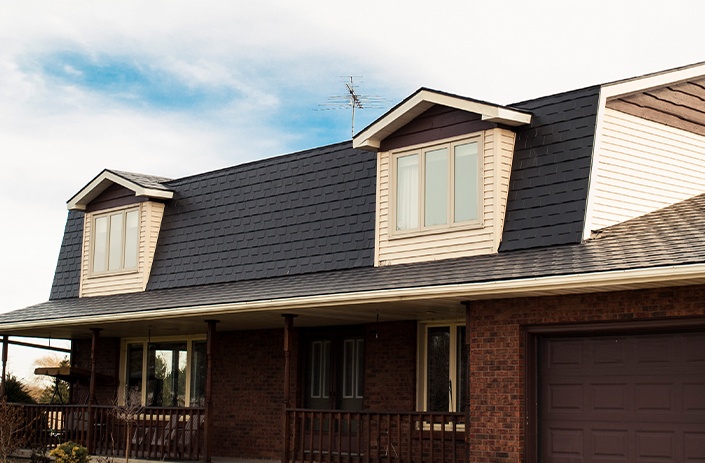 Metal Cladding

Metal Cladding represents a revolution in commercial construction. It's where strength and beauty are able to meet to create a clean, contemporary look for your next building project.
The elements can be harsh in Canadian climates with heavy rain, strong winds, extreme cold, or blistering summer heat. All elements are really no match for our Metal Cladding Products. They truly are a perfect solution to accent, refresh, and protect any building or structure.
There aren't many other products on the market like metal cladding panels in Chatham, ON to update or enhance a building. The high-end metal coatings save energy, and looks great.
Metal cladding is an easy update for the entire look of the building. From commercial to industrial buildings, metal cladding panels can redesign your space and are built to last.
It's common to find sheet metal in commercial projects and metal cladding is quickly becoming the new look of architectural design.
The products from Country Town are top-of-the-line.
Metal Cladding Panels Can Perfect Any Building
Metal cladding panels can work with any building from traditional to modern. They can break up lines across the front of a building and can create patterns for contrast.
For commercial builds, metal cladding can stand the test of time for the great outdoors. And, there are no limits on color or texture. Project managers can decide to complement or contrast areas for the greatest appeal.
Metal Design Trim—The Details That Stand Out
Trim details set the tone for a timeless look. Beam wraps, column covers, and mitered edges add to the quality of a great design. We can also recommend metal roofing and other accessories to make any project stand out. Need Custom Flashings or Trim? We do that, too.
Metals Make It Sustainable
Though budget concerns are common with metal cladding panels, it's vital to make construction sustainable. Our products include insulation and ratings to ensure long-lasting and energy-conscious options.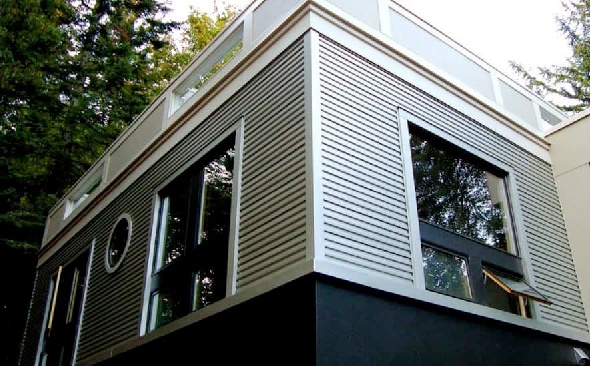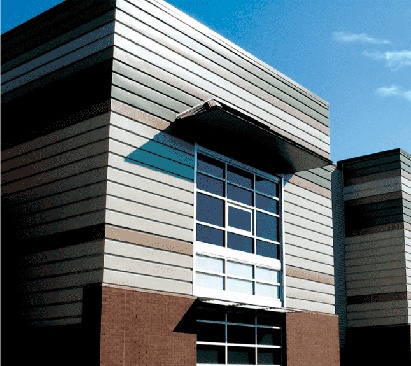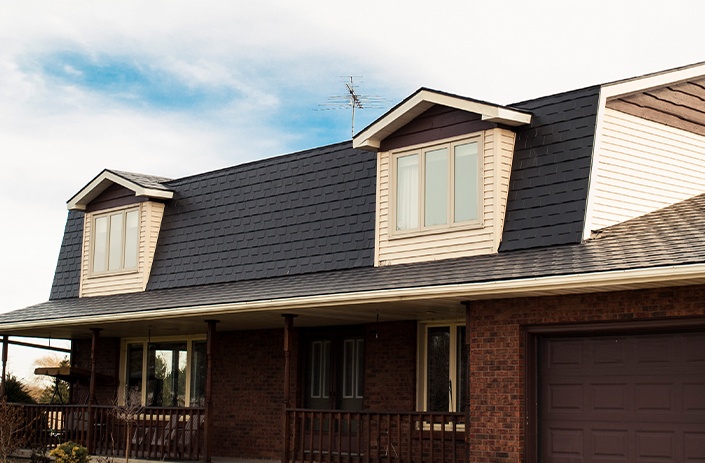 Inspiration Gallery

Learn more about the variety and specs of the products we sell and how they can improve your building design project.