Top 8 Metal Roofing Questions – From Home Owners!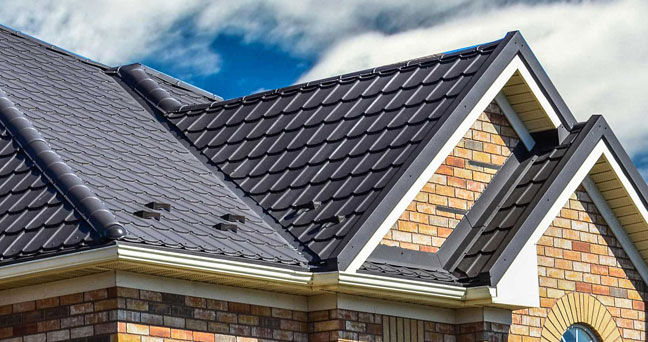 1. Is a Metal Roof noisy when it's raining? No. This is one of the most common misconceptions we
run across. With everything underneath a metal roof, such as your insulation, the
ply wood and 99% of the time we run the metal shingles over your existing asphalt, all these
things serve as layers enforcing the fact that you won't hear the rain.
2. Is my roof more susceptible to lightning with a Metal Roof? Metal roofing is
no more susceptible to lightning than any other roofing material. Lightning most
frequently strikes the highest point in any terrain; and if your roof is at the
highest point of the surrounding terrain, you can install lightning rods.
3. Does a metal roof make my house hot? A metal roof can save you money on your
energy costs because it has a higher heat reflectivity than other roofing products
like asphalt/fiberglass shingles, wood, tile, etc. During the summer it makes
homes cooler by efficiently reflecting away sunlight and reducing the amount of
heat transmitted into the building. This good thermal reflectivity translates
into energy savings by reducing cooling costs in the summer and heating costs in
the winter.
4. How does the weight of a metal roof compare to other roofing materials? Much
to many peoples surprise, metal roofs are significantly lighter than other types
of roofs. Typically they weigh less than one-third the weight of
asphalt/fiberglass shingles; and are as much as 75% lighter than clay, concrete or
slate. Which may save you money on extra framing support if building a new home.
5. Will a metal roof expand in the summer and contact in the winter? This is
uncommon. When we are dealing with 30 foot long metal panels then there is a
possibility they will expand and contract. This mainly can occur with large
commercial or industrial buildings. But for the sake of your home you have nothing
to be concerned about.
6. How long will a metal roof last? Metal roofs will last fifty plus years. A
warranty for a fifty year paint finish is provided by the manufacturer. This will
most likely be the last roof you have to install on your home.
7. Will a metal roof rust? No it will not rust or corrode. It is made out of
steel and aluminum with a special UV coating making it resistant to rust and corrosion.
8. Is a metal roof better in high wind areas? All metal roofing products are very
wind resistant. Many styles have been tested to withstand hurricane force winds
and can be as high as 120mph. They also carry a higher fire rating than other
roofing materials and in some parts of the world they are mandatory to be
placed on homes in high heat areas.