Choose the Right Chatham Roofing Contractor
Who are you going to trust with the roof on your home? Think about what a roof really does. It protects your property from the sun, rain, snow, and ice. It's there to keep the structure below safe from blowing rain, melting snow, and high winds. When it's time to replace or repair your roof, you need to find local Chatham roofing contractor who will do the job right.
How do you choose the right Chatham Contractor?
Finding a reputable Chatham roofer requires a bit of time and effort on your part. Consider it an investment in the integrity of your roof. You also want to select the best materials possible to avoid the same situation in the future.
Ask Family and Friends
Get recommendations from family and friends, especially those who have had roof work done in the past year. Take the time to talk with the person making the recommendation. Why do they recommend a particular company? Is there anything negative to say about the experience? Would they choose this company in the future?
Go Local
Look for a local Chatham roofing company instead of one from outside the area. It's easier to check their references and see the work they have done in the past. It also makes it easier if there is warranty work needed in the future.
Look for a Metal Roofing Specialist
Look for residential metal roofing experts. Some companies offer multiple types of roofing, specializing in nothing. The better option is to go with a company that specializes in metal roofing and siding. They have specialized training, tools, and experience to do the installation right the first time, which saves you money and hassle.
A Chatham roofer that specializes in metal roofing materials knows its many benefits.
A metal roof can last 40 or 50 years. In some cases, even longer.
A properly installed metal roof can withstand winds 225 kph (140 mph).
A metal roof won't catch fire.
A metal roof is 100% recyclable and is often made of recycled material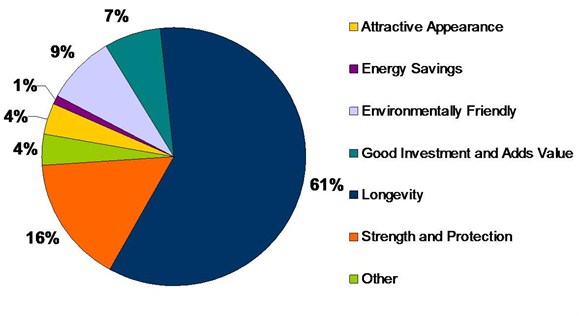 Get Multiple Quotes
You want to contact at least three local roofing companies to get quotes from. Ask them to submit a complete estimate, which outlines the work they will do along with the complete cost of labour and materials.
Compare the quotes to each other. You want to make sure each is quoting the same work and materials. A lower price may be used to cover for lower quality materials and sloppy labour practices.
Check Each Company Out
No matter how you find a roofing company, please take the time to check them out before your hire them. Find out if they are rated by the Better Business Bureau. Look for any unresolved alerts or complaints with the Consumer Beware List.
Look over any online reviews you can find from past customers. Be sure to look at both the good and the bad reviews.
Ask for and Check References
When you get a quote from Chatham roofing contractors, ask for a list of current references. These should be customers the company has done work for in the past few months.
The next step is to check those references. Call each one and ask them about their experience with the contractor. Would they hire the company again? Was the job on budget? If not, why? Was the work done carefully? Was there any damage to the property? Did the work crew use appropriate safety gear and practices?
Contact your Local Chatham Roofing Contractor
Before you allow any Chatham roofing company to start work on your property, you need to have a signed contract in place. It should outline the following:
The Chatham roofer's identifying and contact information
A description of the work to be done
The written estimate including the itemized list of labour and materials
The agreed to work schedule, when the work starts and ends, and what happens if delays occur
The payment terms
Who is responsible for cleanup and any damages that occur during the work
The warranties involved with the labour and materials

If your roof needs to be replaced or you are looking to upgrade, contact the residential metal roofing experts here at Country Towne Metal Roofing. We specialize in metal roofing and siding for our Chatham neighbours.