The 21st-century is quickly becoming the era of the best metal roofing prices in Ontario with homeowners just like you looking to extend the life of your roof. There are many different options to take into consideration when it comes to installing a new metal roof over your existing shingle one. They really exciting part is that they are available in many styles that resemble many other roofing materials like… clay tiles, traditional shingles, slate, wood shake and other popular looks.
There are many benefits you should understand when you begin to look for a roof that will replace your aging roof system and give you the confidence to undertake a home improvement with your roofing contractor. These benefits include:
Energy efficiency
Long lasting
A sustainable material
Works well in every climate
What is a metal roof?
When you are looking at the different options available to you to buy a new metal roofing system you should educate yourself about the different options available to you as part of a home construction project. One of the options you should be looking at is that of a metal roof that is often referred to as a lifetime roof because of its longevity.
A metal roof is a roofing system made from metal pieces that are installed on any building to provide a comfortable environment and protection from the extremes of elements that can be seen in the 21st-century. The growth of the metal roofing industry in North America has been highest in areas where extreme weather has recently been seen, such as Texas, Florida, and parts of the Northern Plains close to the Canadian border in Ontario.
Some estimates have shown that the metal roofing industry will grow at over 4.7 percent from 2021 to 2026 and the overall share of the roofing market continues to grow as the rise of metal roofing continues to impress homeowners.
A Durable Roofing Material with a Long Life
When you are looking for a new roof, you should look at the length of time you plan to remain in your current home. If this is the home you plan to stay in to raise a family or spend your retirement in you should consider the benefits of a metal roof for your home. The average stay in a home for people in North America is around 13 years with an asphalt shingle roof lasting around 11 years on average.
This average lifespan means a homeowner who installs a new roof when they move into a new home could have to pay for two roof installations when asphalt shingles are used. In contrast, a metal roof is often called a lifetime roof because most environments do not corrode a properly cared for roof. One of the areas of metal roofing trends for building projects that has seen the highest level of popularity is that of the long-lasting nature of metal roofing.
Many Different Aesthetic Metal Shingle Options
The overall look of metal roofing is clean and crisp with an aesthetic look that can be tailored to fit the needs of most homeowners across North America. Metal shingles have been designed as part of the rise of metal roofing that resembles traditional asphalt shingles but does not have the negative issues of this outdated form of roofing.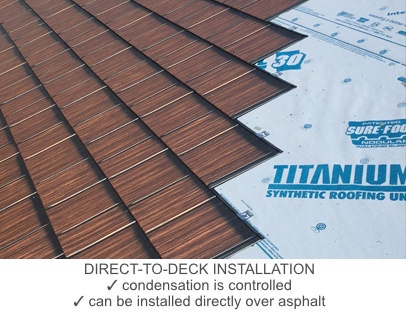 What most homeowners are looking for when you contact a roofing contractor to discuss building projects and building products is a new roof that will be low maintenance and long-lasting. No matter what style of home you are living in or moving into, you will usually find yourself looking for a roof that fits the overall style of your home. Metal roofing trends in 2020 include the use of metal panels that have been fabricated to provide a style that is similar to clay tiles or any other form of traditional roofing building products.
Energy Efficient and ECO Friendly
One of the most important benefits that can be seen in any home improvement project is an increase in the efficiency and sustainability of your property. In the current climate crisis, we are all growing in awareness of the problems our choices can lead to when we choose to ignore the environmental impact of a project.
Among the reasons why the rise of metal roofing has been so swift in the last two decades has been the huge savings that can be made on energy bills over the course of its use. Whether you choose metal shingles or panels, your home will have a positive impact on your carbon footprint and will usually lower your bills.
The other major benefit of choosing metal roofing as part of your home construction projects is the sustainable nature of a metal roof. Around 30 percent of all metal used in roofing systems are recycled in 2020 and many cases, a removed metal roof can be recycled to the level of 100 percent.
Contact Luke at Country Towne Metal Roofing
For those of you who are looking to enjoy the benefits of an energy-efficient and sustainable home, the benefits of a metal roof can include the ease of maintaining a solar panel. The number of solar panels used in Canada is growing and moving them every decade when the roof is replaced.

Call Luke to answer all of your questions around the Rise of metal roofing in 2020 and why it is a popular choice for residential homes and commercial properties in Ontario.