The Many Benefits of Using Metal Roofing in your Designs and Construction
Most builders know that the quality of the materials they use can make a significant difference in the final result of their work and the reputation they acquire over the years. Whether you are a builder of residential, commercial or industrial projects, the quality of the materials you use plays a significant role in the quality and longevity of the structure you are building. This compounded through time protects your investment and customers from harm's way.
Certainly, the complexity of designs in today's construction of residential and commercial buildings is more advanced than a half a century ago. However, this is not the only change that has occurred in the residential, commercial and industrial construction industry. One of the most significant changes in the industry has been the variety of materials available for construction. While some of the materials being used today are not of the same high quality as 50 years ago, many new exterior construction materials have increased in their quality.
The Benefits of Building with Superior Grade Building Materials
From the baseline materials of the structure's frame to the final covering materials for the roof, each building product used either adds to or detracts from the potential longevity of the structure. Using high-quality building materials not only plays a crucial role in a residential home or commercial buildings longevity, but it also plays a key role in the long-term expenses for maintenance and upkeep of all types of structures. Homes and commercial buildings that are constructed utilizing high-grade building products will require significantly less property maintenance over the years. This leads to substantial investment savings for property owners. Builders who utilize high-grade building products, establish a great reputation for their attention to detail and the quality of materials they use.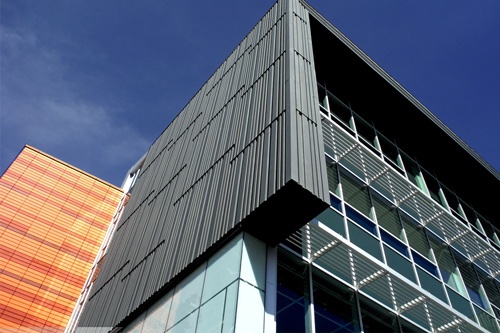 Understanding the Importance of Metal Roofing
Because quality is a top priority for many of today's home builders, architects, commercial and industrial builders, the choice to use metal roofing products in their projects has increased. By contrast to traditional roofing systems, metal roofing systems are created using high-grade metals that ensure a strong weathering capability. On residential homes, metal roofing products can extend the life of the roof by almost double over traditional roofing materials. The same applies to commercial buildings.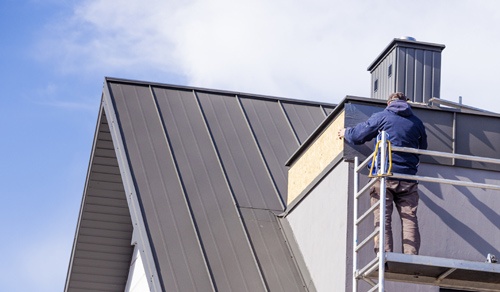 At Country Towne Metal Roofing, our product warranties and durability standards substantially exceed standard roofing materials. Our metal roofing comes with a 50+ year warranty to ensure that property owners have little concern over the longevity of their roofs.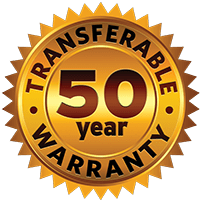 Top Metal Roof Benefits Include:
• Resistant Against High Winds
• Weather Resistant Against Extensive Snow, Sleet, Hail, and Rain
• Stronger Structural Protections Against Flying Debris, Falling Limbs, and Trees
• Mold Resistant
• High Fire Flame Retardancy
• Durable High-Grade Materials for Extended Life Expectancy
Working with a Metal Roofing Manufacturer in Construction
There has been an increasing trend over the last ten years for architectural designs in residential, commercial and industrial buildings to utilize steel roofing panels because they are far superior to most other roofing materials. Of all the benefits of using a metal roof material, the most significant benefit is that metal roof products offer high durability against weather calamities. With the significant changes in weather patterns that have occurred in the last decade in Ontario, the need for higher-grade roofing materials has become vital in helping homeowners and commercial building owners maintain the integrity of their structures.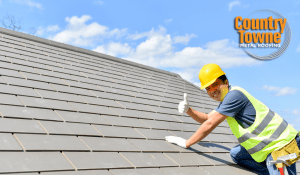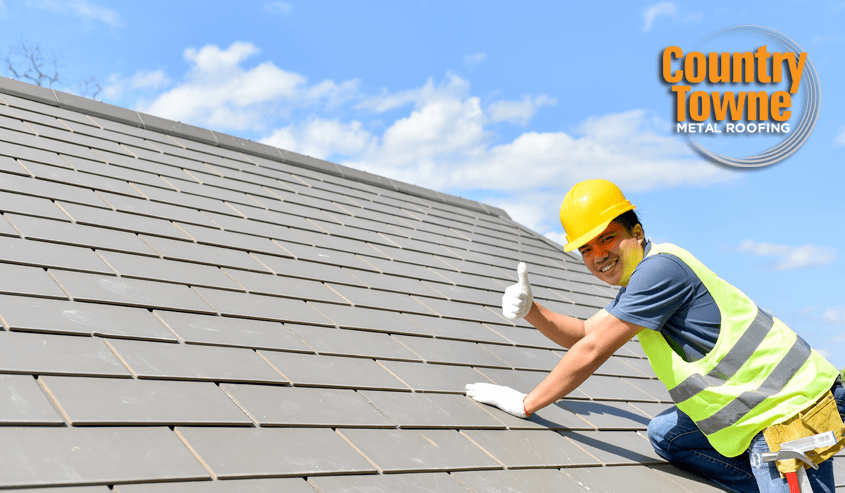 Damage to the exterior and interior of properties because of weather calamities has been on the rise. In fact, one of the top insurance claims from weather events is roof damage. However, through the use of metal roofing systems, losses from these types of events have been minimized. Our metal roof systems have one of the highest ratings of protection of any roofing material available on the market today. From high wind events, flying debris, fallen trees, projectile tree limbs, as well as significant snow events, metal roofs are superior for protecting the integrity of residential, commercial and industrial structures and their interior contents.
At Country Towne Metal Roofing, we are metal roofing suppliers, a metal roofing wholesaler as well as direct metal roofing manufacturers in Ontario. Using steel roofing panels and other metal roof materials, we strive to offer the very best in roofing for all residential, commercial and industrial roofing needs.
Learning More about Metal Roofs
If you are a home builder, architect, commercial construction or industrial builder looking for high-quality metal roofing suppliers, a high-quality metal roofing wholesaler or top-grade metal roofing manufacturers in Ontario, Country Towne has some of the best metal roof products on the market. We carry a wide variety of metal roof styles, colors, and designs to fit all residential home designs. We also carry a full line of metal roof materials that are perfect for most commercial and industrial building designs.

For more information on how our metal roof products can help your building business, give us a call for a personal consultation about our products and services.