The Benefits of Using Metal Roofing over Traditional Shingles
There are a number of signs that can indicate your roof is need of replacement, but what should you go with metal roofing or traditional shingles?
A storm may have irreversibly damaged your roof. There might be water damage in your home that has stemmed from a roof leak. You may just be past the recommended time period for replacing your roof. Whatever the reason, doing some research on a potential new roof can help you make an appropriate decision about this process. There are many different options now that you can select from.
Aside from traditional shingles there are options that are more durable. Metal roofing is a new trend that many people have used on commercial buildings and sheds, but never before having people turned to metal shingles as much as they are now. There are pros and cons to many different materials that can be used for roofing. Let's take a look at the benefits of different metal shake shingles options that you can select from.
[ngg_images source="galleries" container_ids="4″ display_type="photocrati-nextgen_basic_thumbnails" override_thumbnail_settings="0″ thumbnail_width="120″ thumbnail_height="90″ thumbnail_crop="1″ images_per_page="9″ number_of_columns="0″ ajax_pagination="1″ show_all_in_lightbox="0″ use_imagebrowser_effect="0″ show_slideshow_link="0″ slideshow_link_text="[Show slideshow]" order_by="sortorder" order_direction="ASC" returns="included" maximum_entity_count="500″]
Longevity of Materials
While Wakefield Bridge Steel Shingles might be a bit more expensive than traditional materials, this type of shingle is designed to last you for many years. The approximate life span of metal roof options is about sixty years or so. Some metal roofs have actually lasted up to 100 years in certain parts of the world. Your options basically come down to the amount of times you want to pay for a replacement. If you don't mind replacing your roof every 20 to 30 years then there's no problem with replacing your roof with asphalt shingles. If you want to save money and never have to worry about this process again, spend some time looking into metal options.
Lightweight Materials
Usually a metal roof is constructed out of aluminum. This material usually weighs about 50 pounds per square. It is very lightweight for contractors to maneuver around with during the installation process. It is also a good weight for your home. Anything too heavy can put too much additional weight on the structure of your home.
Available Warranties
The average warranty for a metal option usually is around 50 years. Metal is very structurally sound and will prevent water from coming into contact with the wood structure of your home. It is also fireproof and will help block the wind.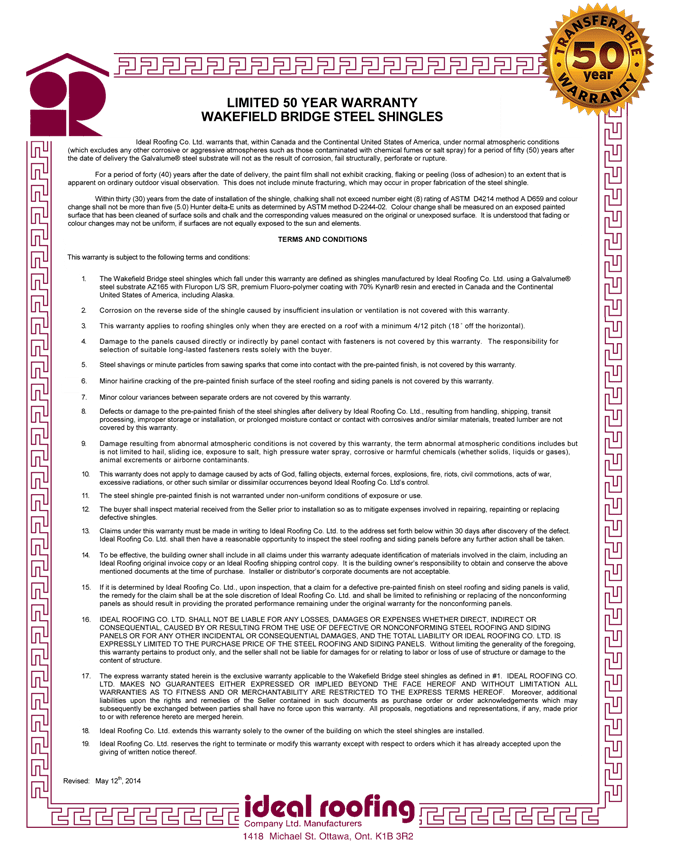 Eco-Friendly Roofing Material

People pay a lot of attention to their carbon footprint these days. Using metal instead of asphalt on your roof will not only save you money, but metal shingles are better for the environment when they are highly recyclable. Metal will also help reflect the heat from the sun. Your house will stay cooler inside and you won't have to run your air conditioning unit as much in order to keep your house comfortable.

Knowing Your Investing in the Future of Your Home
You know that you are going to be in need of a new roof in the next year or two. Knowing this information you probably have started thinking about the route you want to take to replace your roof. Many companies will offer you average asphalt-based shingles. There's nothing necessarily wrong with these products, but asphalt shingles don't provide you with the overall protection that metal will. Not to mention that asphalt isn't going to last as long as metal. While a metal roof is going to be a bit more expensive than an asphalt one, investing a bit more money now will save you a lot more money in the long run. Not just with replacing your roof, but you save money when you don't have water damage from leaks. Your home will be cooler with a metal option. This saves you money on HVAC costs over many years. Sometimes making an investment is a good idea. It will help you with your household budget for many years into the future.

Many homeowners don't show a lot of care for the type of material that is used to replace their roof. This is often because they didn't know that other materials even were an option. This is your money that is paying for this investment. Ask some different questions and do some research. You may find that Metal Roofing from a company such as Wakefield Bridge Steel Shingles is the best way to go. This is the most important surface of your home. This is what is going to protect the entire structure of your home as well as everything inside of it. Some roofers will try to push their preferred variety of shingle on you that is cheaper. A residential architect and other professionals understand the importance of Metal Shake Shingles. Your home is a big investment which is why it is important to protect it no matter what.