Commercial Metal Roofing Systems
Does your business need a new roof? Are you in the design or early building phase and want to know what roof will be best for your commercial construction project? Is the roof on your house over 11 years old?
When you want a replacement option that not only looks great, but is also customizable, adds value, and has a 50-year warranty, then you cannot go wrong with ATAS metal roofing products and professional installation from our experts at Country Towne Metal Roofing. State Farm says asphalt roofs might last as long as 20 years, but they can deteriorate quickly after 12 years.
Benefits of Metal Roofs in Commercial Construction
Made with recycled materials
Can recycle after 50 to 70 years of use
Durable to withstand high-velocity winds
Fireproof
Cool roof technology cut energy costs by 25%
Dozens of styles, colors, and patterns are available
Industrial Grade Metal – meets building code standards
How Commercial Grade Metal Roofing Can add Value to your Business
Angi tells readers homes and businesses can recoup over 85 percent of the value of the metal roof upon selling a property. If you have commercial buildings along the Atlantic Ocean, the equity is even higher at over 95 percent of the roof value.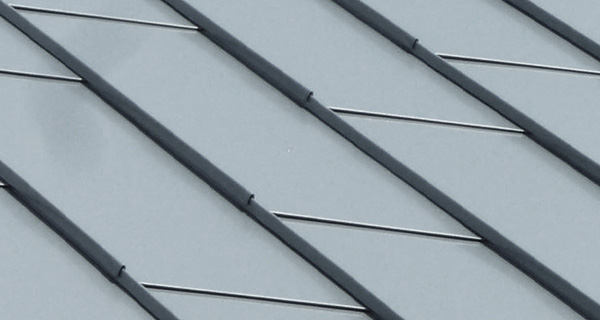 Keep the business structure or sell the property down the road. Industrial grade metal roofing pays off huge. We source our Permashake metal roof shingles from ATAS International. These roofs meet or exceed safety standards for buildings in hurricane-prone areas.
Why Choose Permashake Metal Roof Shingles for Your Business?
Durable product
Four available colors in forest green, redwood, slate gray, and sierra tan
Mimics the look for real cedar shake
Comes with a 50-year warranty
Resists fading from exposure to UV rays
Will not look chalky after weathering
Wood grain finish remains appealing for decades
Energy-efficient
Environmentally-friendly
Quick to install
Other Commercial Metal Roofing Systems
If you own commercial buildings or invest in a new residential home. Several styles of metal roofs can help you protect your property. Metal roofs with a light colour can reflect sunlight, more importantly you will save on energy bills.
With these designs, the metal roofing panel has insulation and a white powder coat that reflects the heat and rays from the sunlight. From the diamond shape of the Castletop design to the Advanta shingle with hidden clips, many combinations let your company stand out for all the right reasons.
Commercial Construction with Standing Seam
Made with aluminum and copper, these metal panels fasten in four places to make sure that your property remains safe from the pounding it can get in a heavy storm. When you know that ice and snow are prevalent in your climate, then this smooth standing seam panel can provide wind and snow resistance to keep your roof from leaking.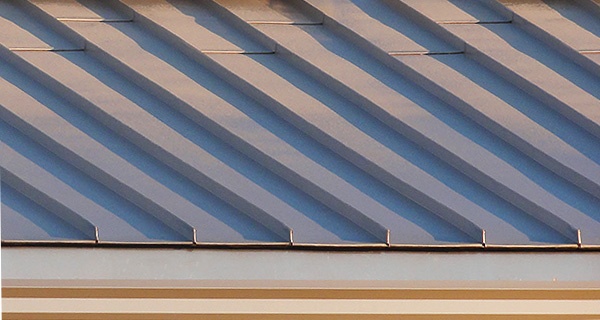 Three and five-foot panel lengths
More than 30 color choices
No show fastening system
Accessorize with various sizes of trim
Through-fastened Industrial Grade Metal Roofing
These overlapping aluminum panels are easy to affix to any substrate. This design gives restaurants the cozy cafe roofs that overlook city sidewalks providing a quaint place for gathering. These panels range from six to twenty feet long and have peaks and valleys that run vertically creating an appealing design for any business front. The through-fastened panels work on open frame structures and solid roof systems.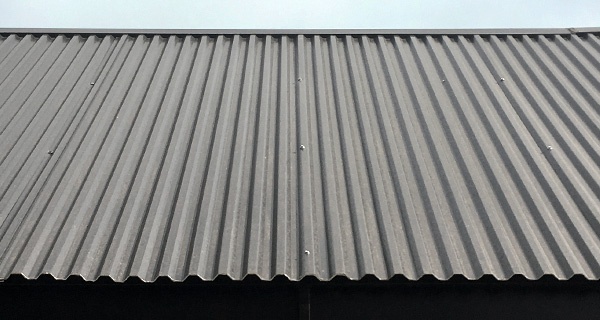 Commercial Roofing in a Batten Panel Design
This embossed metal roofing system runs vertically providing appeal and a sleek look. The Monarch batten seam panels have a boxier raised areas and valleys creating a sharper, more contemporary design. The minimum length is four feet long, and your location and project dictate the maximum length giving your company numerous ways to tailor the design.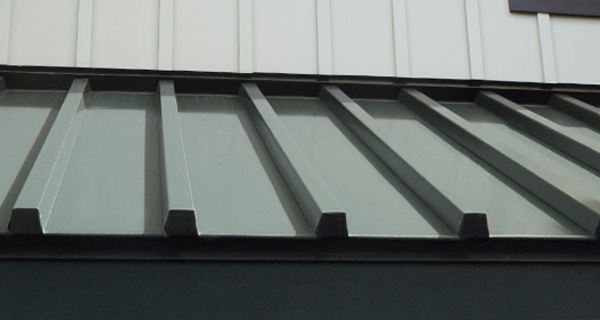 Curved Series Metal Roofing Panel Systems
Our curved series designs provide businesses and residents the chance to create a stunning building style. Curved panels have arched peaks and troughs, extend around an arc, or use interlocking technologies to offer durable weather resistance. These convex designs use a corrugated pattern for style. Custom colors can reveal the look and feel of your corporate brand.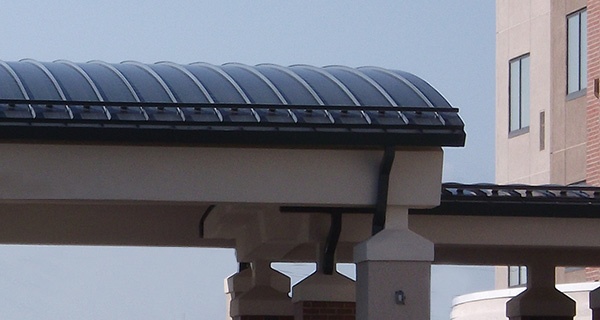 Why use a Country Towne Commercial Metal Roofing Contractor?
By hiring us to be your commercial metal roofing contractor, we guarantee to use products that meet or exceed local building code. We always use high-quality materials that offer wind, weather, corrosion, and fire resistance. You never know what Mother Nature is going to dish out.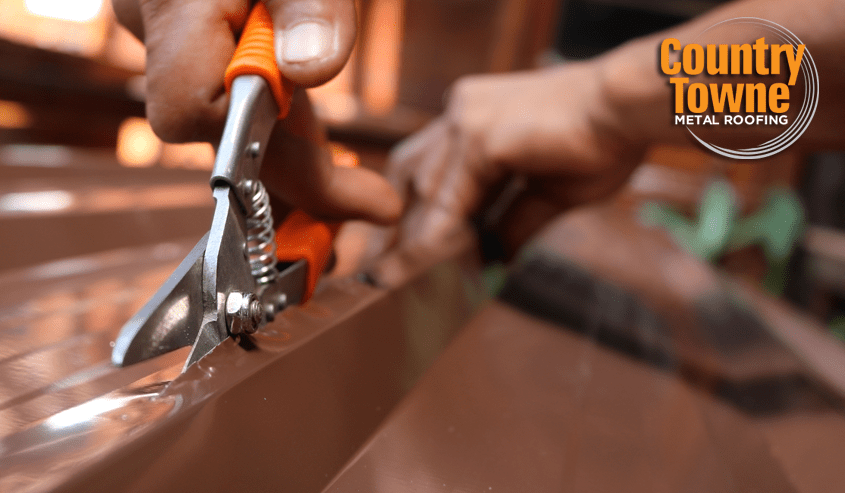 Our professional installers are certified to provide excellence in customer service and exceptional metal work.

When you are looking for a roofing contractor, Call Luke at 888-674-6570. Let us show you why we maintain an A+ rating with the Better Business Bureau. All of our clients become a lifelong part of our Country Towne family.