Today, quality metal roofing companies offer innovative metal roofing solutions in 2021 and beyond. Builders request metal construction products frequently in Ontario. These outstanding materials play an important role in both commercial and residential construction. Consider learning more about the key advantages you'll obtain by investing in our metal shingles or metal roofing panels.
A Trusted Steel Roof Supplier in Ontario
Country Towne offers valuable assistance to any construction business. Or even residential customers seeking a wide variety of sturdy metal roofing solutions, as we can help identifying the best steel roofing materials for various projects. Contact Luke to obtain personal assistance with any of these important construction goals:
Roof installations
Roof replacements
Roof expansions
Roof repair
Roof ventilation
Roof underlayments
For example, the firm carries both ATAS International and Ideal Roofing product lines. Ask this roofing company to help you evaluate the best types of metal roofing solutions to achieve your goals. It has developed an excellent reputation as a "go-to" authority for commercial metal roofing solutions in the Chatham-Kent region of Ontario.
A Metal Roof Means Durability: A Key Advantage
Have you searched online for "metal roofing in Ontario"? If so, you've probably realized one reason to select this type of roof relates to its impressive durability. Steel building products sometimes cost more than comparable items utilizing other materials. Yet a very good reason accounts for the higher initial acquisition costs: metal endures far longer in most roofs than wood or synthetics.
By choosing metal roofing solutions for your home or business, you'll potentially obtain a very long-lasting building system. The duration of these roofs varies, if course, based upon the specifications of each product line. However, some top quality commercial metal roofing systems maintain anticipated lifespans of 60 years (or more). The metal shingles you purchase today for your building's roof may well become the last roofing system you will ever need to purchase.
This aspect of selecting a quality metal roof offers incredible value!
For example, simply consider how well metal shingles compare with other popular roofing tiles over the course of time:
Wood shingles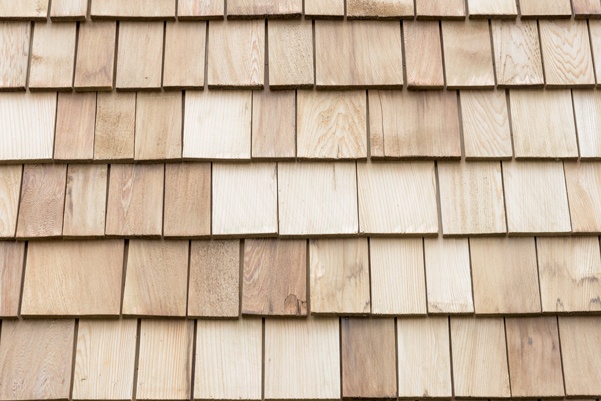 Decades ago, stylish wood shingles enjoyed widespread demand due to their light weight, low cost, and attractive appearance. Yet safety concerns prompted most jurisdictions to prohibit the use of wooden shingles (even in vacation areas). This material proves highly flammable during conflagrations. In addition to termite damage, wood sustains warping and cracking problems as a result of contact with rain and melting snow. Property owners discover this type of shingle typically does not offer an enduring solution. Wood shake roofs need extensive maintenance to keep in good shape even over their usual anticipated product lifespan of 20 to 30 years.
Asphalt shingles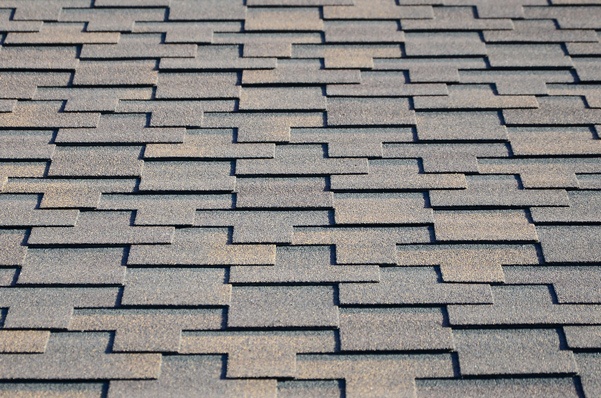 Asphalt shingles serve as a popular low-cost roofing option in many places. The lifespan of these products varies widely, based upon product quality. Yet even the brands with the longest anticipated lifespans typically fail to offer the extended utility of a metal roof. Manufacturers create asphalt shingles using combinations of asphalt, mineral granules, and fiberglass materials. Just like cedar, these shingles will eventually crack and warp. The surface of aging asphalt roofs may develop a covering of algae or molds, in fact. When this situation arises, the shingles begin curling out of shape and darkening. Under the best of circumstances, asphalt shingle roofs usually offer less than 50 years of durability.
Terracotta shingles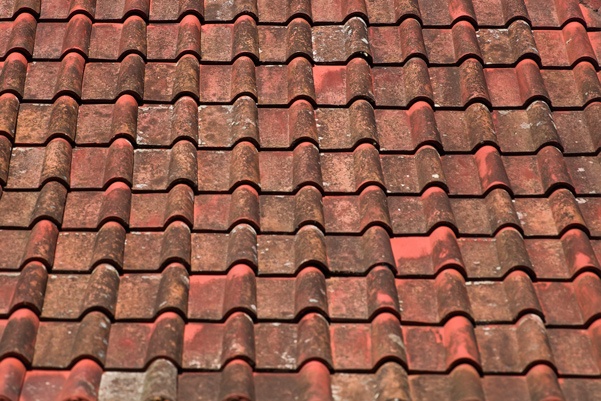 Composed from fire-hardened clays, expensive terracorra roofing shingles do offer longer lasting protection than most metal shingle roofing systems. They potentially endure for over a century. Yet these materials carry some very serious drawbacks. In addition to hefty initial costs, these weighty roofs require sufficient structural support to avoid collapsing the building. Loose or incorrectly installed tiles increase the risk of leaks. Additionally, anyone on the ground accidentally struck by a falling piece of terracotta may sustain significant injuries. For a variety of reasons, under most circumstances lightweight, strong metal roof shingles offer a far more cost-effective option for Ontario builders seeking long lasting, durable roofs.
Other Benefits of Metal as a Roofing Material
What other advantages will selecting roofs made of metal offer Ontario property owners?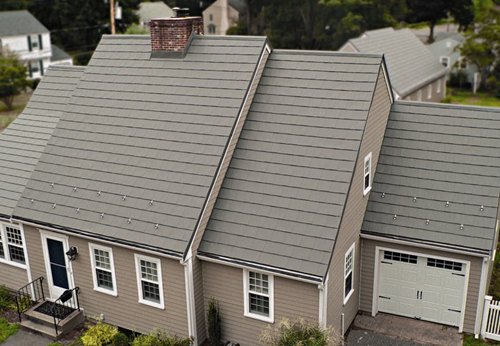 This list proves too extensive to possible mention all of the benefits in one brief article. However, some of the most important virtues of steel as a roofing material include:
Enhanced Fire Resistance
Flexible Dimensions
Aesthetic Qualities
Extensive Color Selections
Low-Maintenance
Environmentally Friendly and Sustainable
Strength and Durability
Low Weight & Load-Carrying Capabilities
Great For Use on Steeply Pitched Roofs
Variable Available Cladding Materials, and More
Additionally, depending upon the specific roofing system you prefer, you may choose to enhance your roof by using an innovative "seamless" construction system. Selecting this style option usually increases the ease of maintenance, while also optimizing safeguards against leak development in the future. Today some genuinely dazzling building systems rely extensively upon steel roofing materials.
Schedule a Consultation Today
Consider visiting your local roofing expert in Chatham-Kent soon to discuss installing a new steel roof (or replacing or expanding an existing roof).

You may visit our contact form online or call Luke conveniently at 888-674-6570. Discover all the benefits of fashionable new steel shingle or panel roofing systems!