Are you wondering who supplies the best architectural building products in Chatham that every home builder and commercial contractor relies on? Country Towne is a manufacture and supplier of premium metal building products in the Chatham-Kent area.
What is Country Towne's core Products and Services?
The construction arena is continually growing, and we are here with innovative exterior solutions for your next build or construction project. Here are a few of our most popular building products that continue to durability and ease of installation.
Residential Metal Roofing
Metal roofing is an excellent choice for those who want a durable and attractive roof that can last a Lifetime and withstand extreme weather conditions. It is available in many designer colours, so you can find the perfect look, to add more curb appeal to your home.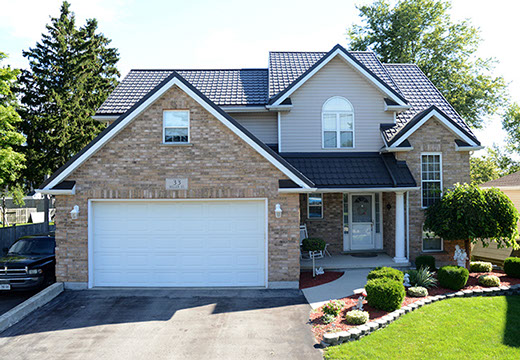 Metal roofs are also energy-efficient, which will help you save money on your energy bills. It is a popular choice for residential homes since it comes in a variety of styles, textures, and strengths. You can easily install it to create a diverse set of patterns, especially if you mix it with other steel materials.
You can easily find specification sheets and other facts for various construction applications to better understand how metal roofing and metal walls can be used in your building projects.
Commercial Standing Seam
Standing seam roofing uses a concealed fastener that rests underneath the metal panels that has become very popular with commercial construction. With the panels long vertical lengths and a flat area between the two raised ribs, it creates a sleek look for any building. It is also described as having raised seams, or vertical legs, that rise above the panel's flat area.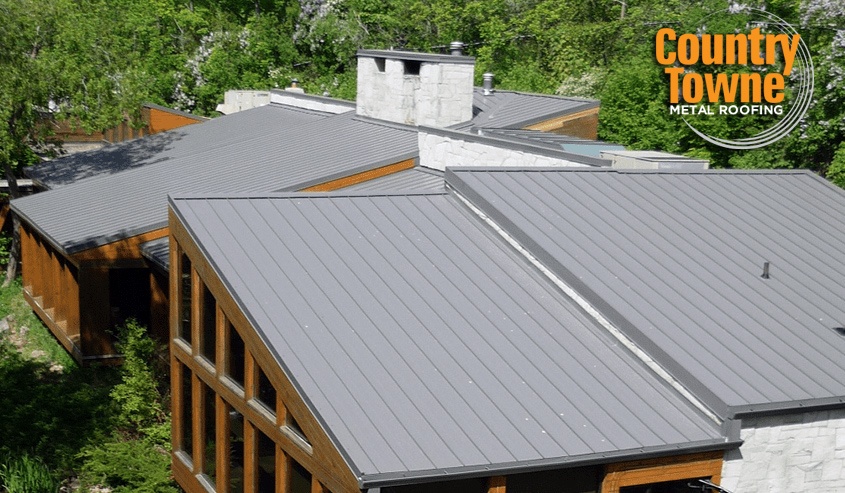 Standing seam systems can be used for either for your roof or even as metal walls. One of the best things about standing seam metal roofing is the range of choices and options for customers. These choices go way beyond just the panel's color, to include the length, width, profile, shape, thickness, etc. One of these choices is the panel profile type.
Board & Batten Steel Siding (Lock Board)
Steel board and batten siding provides a unique and stylish design to any home or commercial space. We have a custom Lock Board panel, that provides easy installation with a smooth, sleek exterior look. The raised batten creates a distinct look that is sure to make your property stand out. Whether used for your entire home or business or simply as an accent, board and batten is sure to add character and style to all your projects.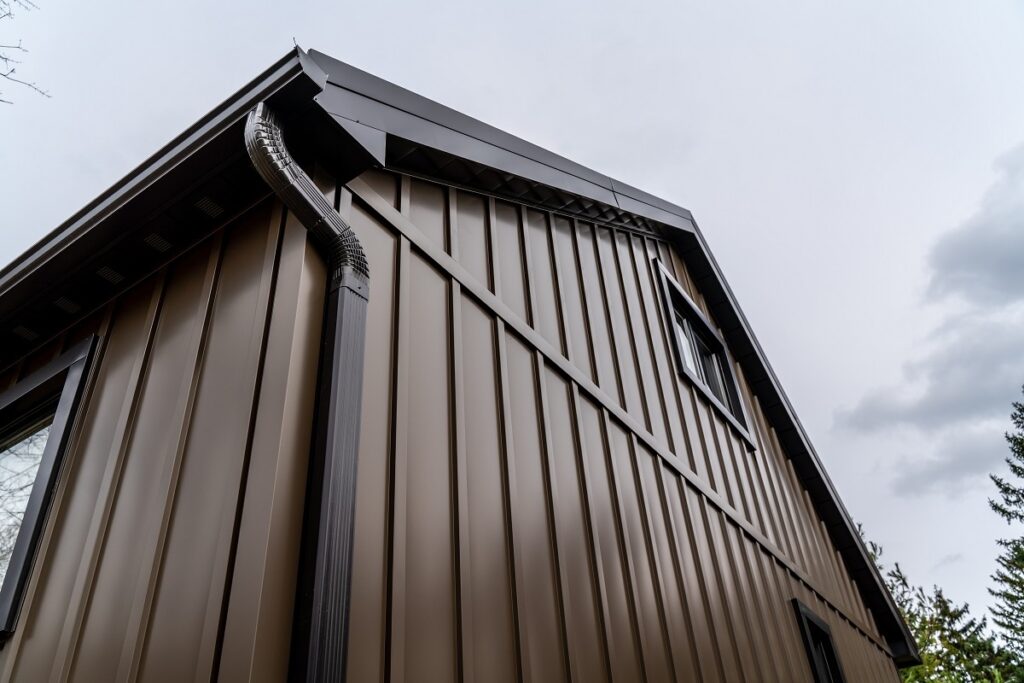 A great fit for those looking for low maintenance solution that will look great in 20 plus years. This collection puts a modern spin on the traditional board & batten look of cottage style homes, only with the strength of steel.
Corrugated Roof Panels
While some consider this a more economical option for roofing, it is a very popular choice for restaurants, accent walls, and apartments. The panels are very easy to work with, and that can really help to cut down on installation times vs. working with a heavier gauge of metal. The main difference will be the exposed fasteners.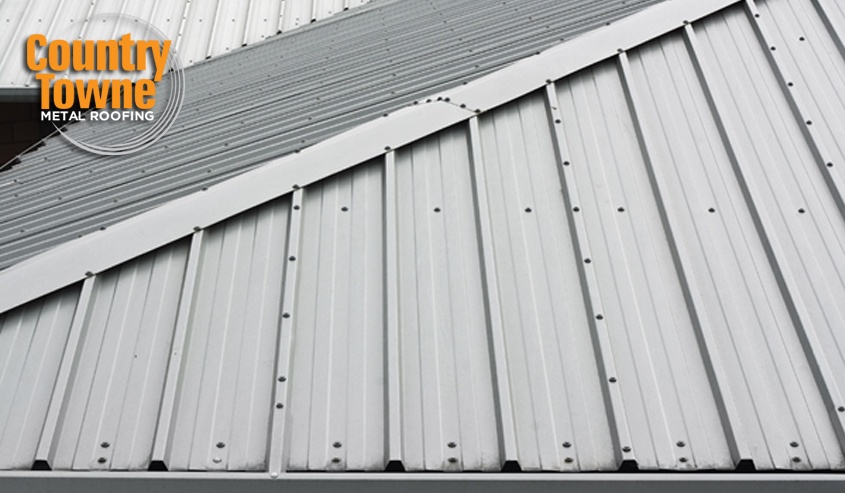 This panel has 37 ¼" wide coverage and can be installed horizontally or vertically for new custom looks. Vertical styles are simple wrap-arounds, overlapping or nesting at sides. You can always our corrugated panel specs page for special uses, ideas, or design options.
Agricultural Roofing Panel
Farmers want to protect their agricultural buildings like pole barns, animal shelters, and farm equipment sheds. These buildings are essential in preserving their live stock or farm equipment by providing them with a protective structure with a long lasting roof. That is where our agriculture panels come in handy.
Agricultural buildings require durable
steel roofing
panels that offer true resistance and strength. Agricultural
rib steel panels
help handle harsh Canadian weather conditions like cold temperatures, high winds, heavy snowfall, rain, etc. For those concerned about the environment, It is a good idea to choose agricultural metal roofing and
steel siding
that are sustainable and made from recycled materials.
Weatherboard (Modern Siding)
Our weatherboard horizontal siding offers sharp, high-definition curb appeal. Crisp edges and straight lines give a modern siding look on any contemporary home. Made in standard 26 gauge steel with thicker options available in 32 colors. Weatherboard fastens using a hidden clip system that is screwed to strapping or plywood for a very clean look.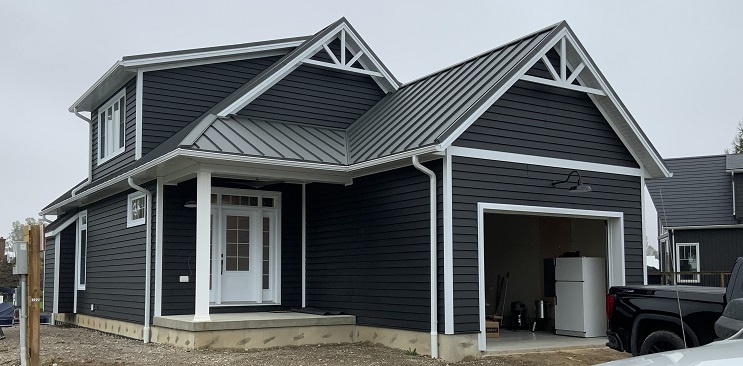 Flat Board Panel
Among the new-age architectural building products, our flat board modern siding is really turning heads. It is a strong yet lightweight material consisting of durable steel and an interlocking panel. This siding is a type of flat board panel that creates a flush, seamless appearance. Their concealed fastener system means no hardware is visible after installation, for a clean, uninterrupted finished product. They can range in size and shape, and be used as wall panels in both interior and exterior settings.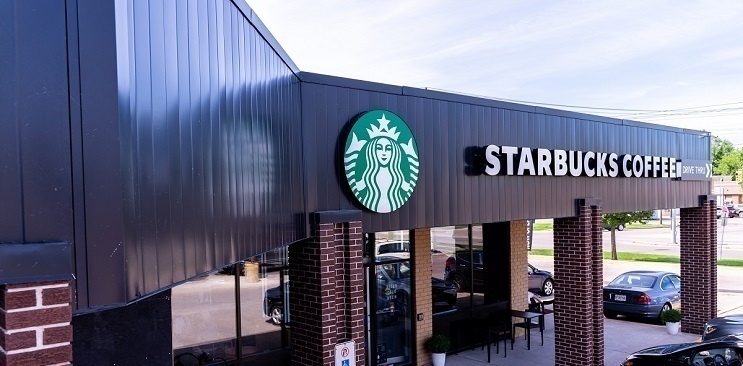 This is a very customizable, contemporary, and durable solution for Siding, interior paneling, accent walls, and more. Elegant enough for modern designer homes. Strong enough for commercial any commercial application you can think of.
What is Country Towne's competitive advantages?
Country towne started as a metal roofing installation company, and has quickly grown into custom panel manufacturing and building supply. We offer our customers custom panels, trim and industrial grade building products with quicker turn around times. We can also install anything we supply and have grown our reputation in the Southwestern Ontario area through word of mouth and positive 5-star testimonials on Google.
We even offer Rolled on-site contractor metal roofing, if you need roll-forming direct on location for your next project.
How Does Country Towne Help my Construction Business?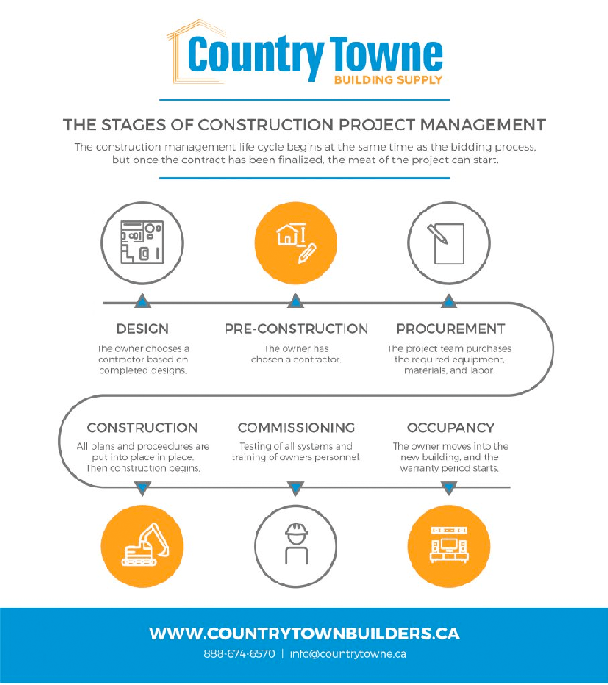 Final Thoughts
With the massive change in lifestyle and the world around, the world of architecture and construction is also evolving. While there are numerous traditional building products that are still popular among builders in Chatham, new architectural building products are also gaining popularity.

With a seamless blend of standard products and modern sustainable solutions, you can create a building that is safe, healthy, and habitable.